With Christmas coming up, I thought I'd ask what everyone is planning on making.

The traditional dinner Americans inherited from England is the goose. Just ask Ebeneezer Scrooge. We've modified that slightly, and are more likely to do turkey. Ask the dad in A Christmas Story.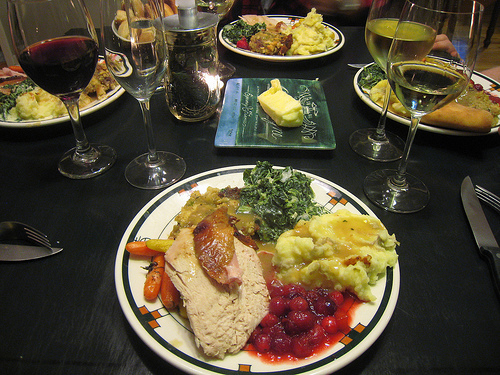 Photo by Brian Johnson & Dane Kantner
Then there's the Feast of the Seven Fishes that we got from Sicily, but is now more common as an Italian-American tradition than it is an Italian one.

Photo by Mike and Sherry at Menu in Progress
I've mentioned before that I like to do a standing rib roast. Big 'ol hunks of beef are welcome at most any gathering.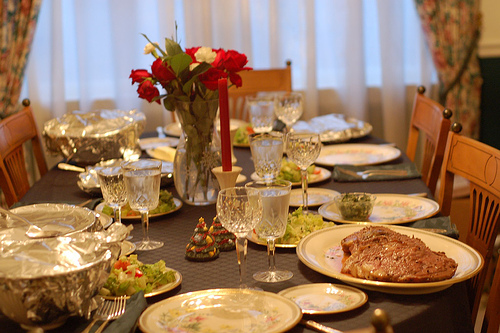 Photo by Manicosity
You can go with the Christmas Ham, or tweak that a bit and go with a sausage-based dish.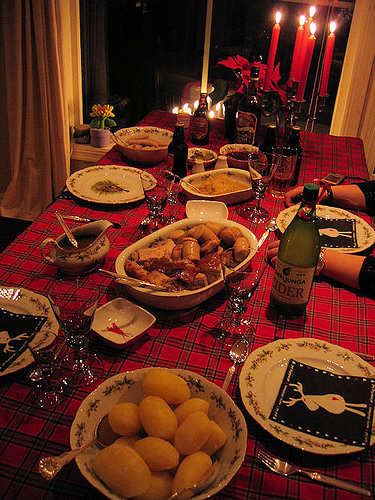 Photo by Meret Veian
Some people, unfortunately, don't get to choose what they're having.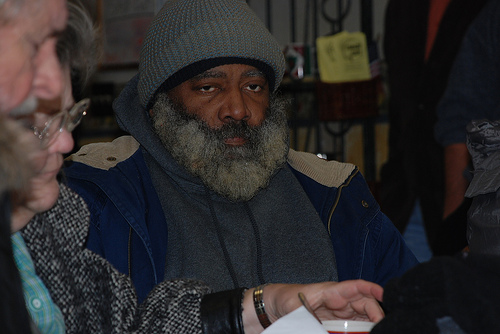 Photo by IndyDina with Mr. Wonderful
How about you? What's your Christmas dinner going to be?
Christmas dinner will be ...
Goose (or other big bird -- not the one from Sesame Street) (44%, 39 Votes)
Ham or other pig parts (26%, 23 Votes)
Cow ... sorry, I mean beef (23%, 20 Votes)
Whatever the shelter serves (3%, 3 Votes)
Fish, fish, fish, fish, fish, fish and fish (2%, 2 Votes)
Dude, I'm Jewish (2%, 2 Votes)
Total Voters: 88

Loading ...
(If you don't see the poll, come check it out on the blog.)