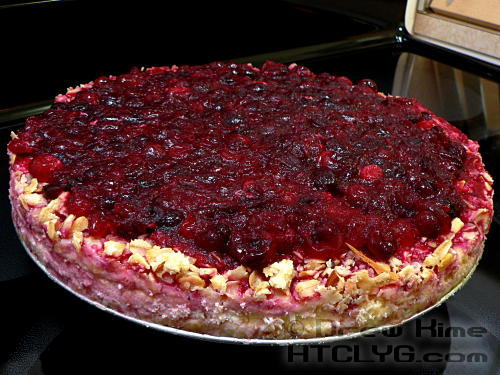 I've always loved Thanksgiving, and always hated pumpkin pie. I think most people don't really like pumpkin pie all that much. If they did, why would they only eat it once a year?
So every year I like to try a new pie. I've done tarte Tatin, sorghum pecan pie, chocolate banana pie with snickerdoodle crust, and frozen chocolate truffle pie.
This year I wanted to incorporate a traditional Thanksgiving food, but in a new way. I knew I wanted to do something with fresh-made cranberry sauce, and first thought of making it just like a cherry pie.
Boring.
Wait, brainstorm … Cheesecake! Read More »