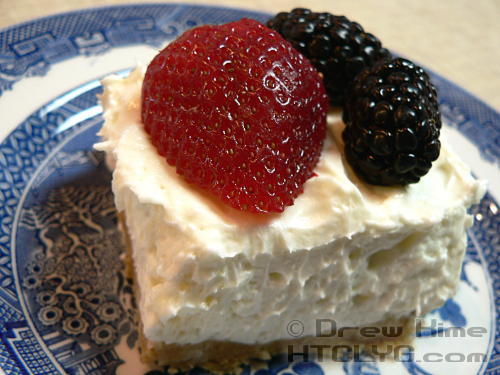 Cheesecake is delicious, but can be really heavy. It's not the kind of thing you're going to want after a meal like pot roast with mashed potatoes and gravy. This version gives you the same taste with a much lighter texture. And it's a no-bake, so it won't heat your kitchen up in the summer, either.

Ingredients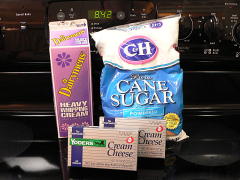 graham cracker crust
16 ounces (2 packs) cream cheese
1 pound powdered sugar
1 tablespoon vanilla
2 cups heavy cream
Directions
Combine the cream cheese and the powdered sugar and beat until thoroughly combined. I know I've said this before, but if you're trying to do this by hand … good luck.
In a separate bowl, beat the cream with a hand mixer until it turns into whipped cream. It can take a while without seeing any change, then all at once it will turn fluffy. Put the bowl in the freezer for a bit before starting to speed up the process.
You can see my previous post for a video of the process. That time I sweetened the cream, you don't need to for this recipe.
Add the vanilla and the whipped cream to the cheese and beat gently until just combined. You don't want to deflate the cream.
Spread the mixture into your graham cracker crust.
Put the finished pie in the freezer for an hour, or the fridge for two or more hours.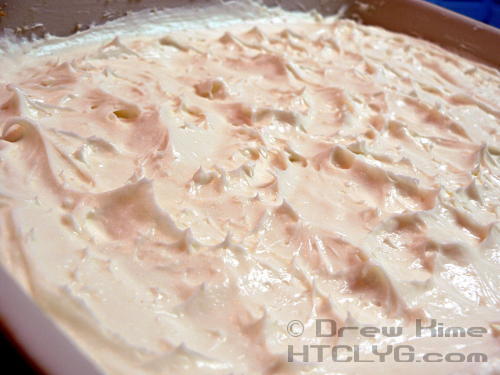 Slice …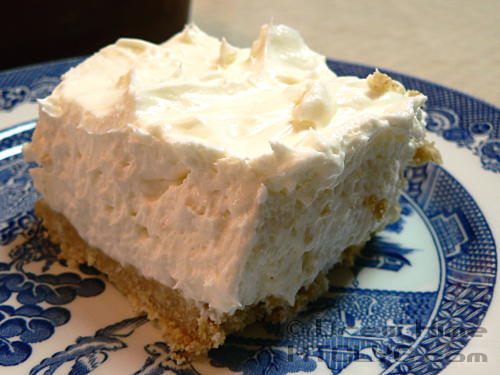 … top with fresh fruit …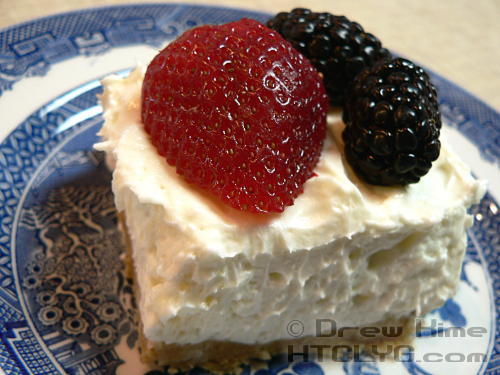 … and that's it.
Want more like this? For more recipes like this, that you can hold right in your hands, and write on, take notes, tear pages out if you want (Gosh, you're tough on books, aren't you?) you might be interested in How To Cook Like Your Grandmother, 2nd edition, Illustrated. Or to learn your way around the kitchen, check out Starting From Scratch: The Owner's Manual for Your Kitchen.