I've done lemon glaze before and was all set to make it again, until I saw the limes sitting there in the basket with the lemons.
In the previous version (click the link to see it) I melted the sugar so I wouldn't need as much lemon to dissolve the sugar. This time I wanted more flavor, so I just mixed it at room temperature.
Besides the cake we put it on here, this would also be great on fruit, ice cream, even chicken. (Yes, chicken.)
Ingredients
2 tablespoons lemon and/or lime juice
2 cups powdered sugar
2 teaspoons lemon and/or lime zest
extra zest for decoration
Directions
Combine all the ingredients in a small bowl and whisk them together.
You might have to add a little more juice or sugar to get the right consistency. You want enough juice to dissolve all the sugar, but no more. If you got it just right, you'll be able to pour it over a cake and it will dry in place before it all runs off.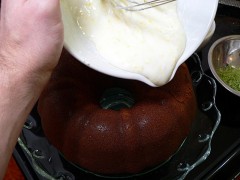 Before it completely dries, sprinkle on a little more zest.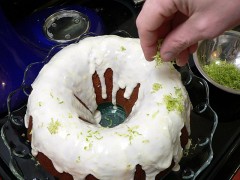 For a little extra help making sure it sets up faster, refrigerate the cake before applying the glaze.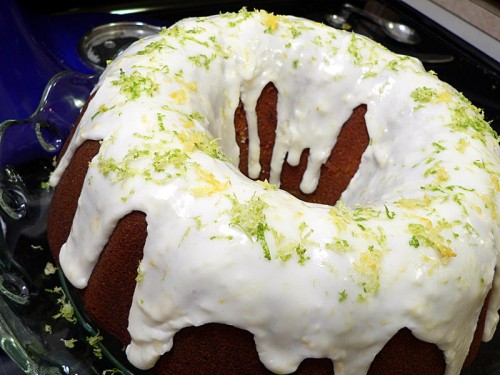 Click here to see the lemon bundt cake in those pictures.