We've already learned my girls aren't interested in milking cows. (And by the way, neither are most of you.) And that Hale Farm and Village clearly represents a very wealthy historic town, since they have an organ and a "school bus".
So how about the domestic work? Would any of us want to cook the way our great-great-grandmothers did?

I realize we were touring the nicer homes, but I wouldn't mind having this china closet. Check out all the copper!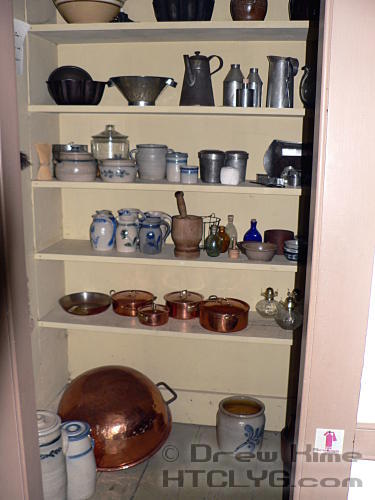 And it's deep, too. This is the back end of that same closet.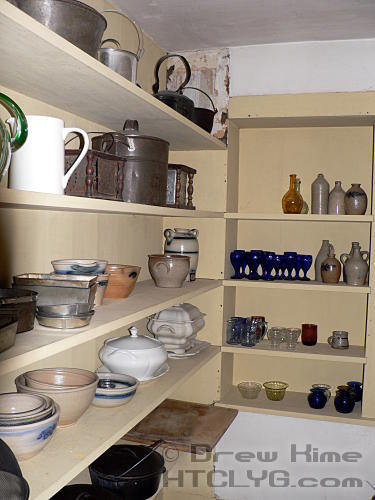 So what does the kitchen look like that has such great hardware? Pretty minimal by modern standards.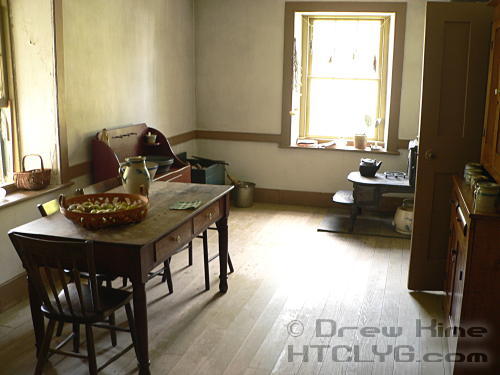 No cabinets, no countertops, no work surface except the table.
They didn't all have the china closet, though. Some kitchens had built-in shelves instead.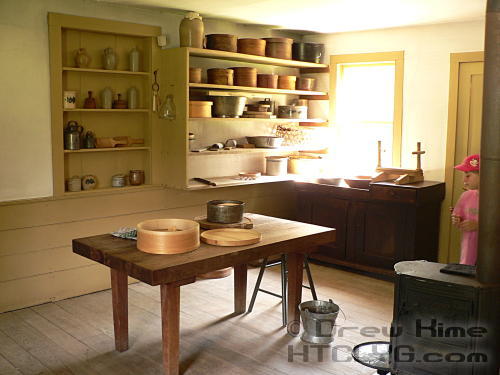 You can see this one also had a cabinet with an extra work surface. I believe that's a cheese press on top. Can anyone tell me for sure?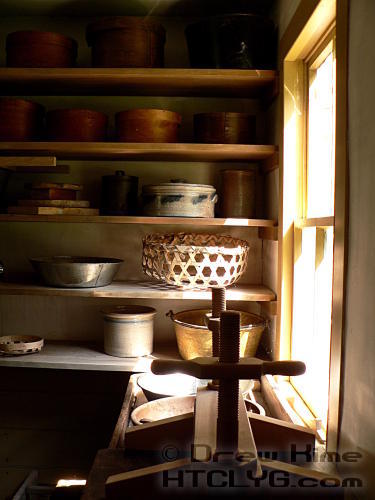 The nicest house in the town had a full fireplace in the kitchen, with the stove set inside.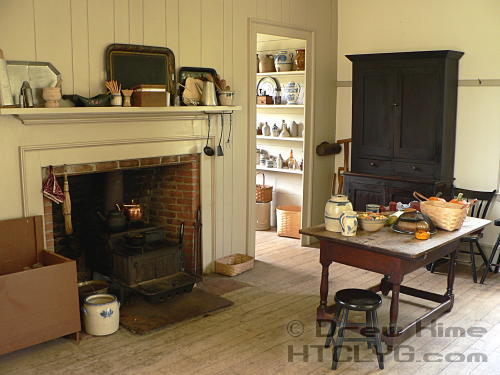 You can see the kitchen supplies through the door, but there was a separate china cabinet in the dining room. My wife wants the tea set.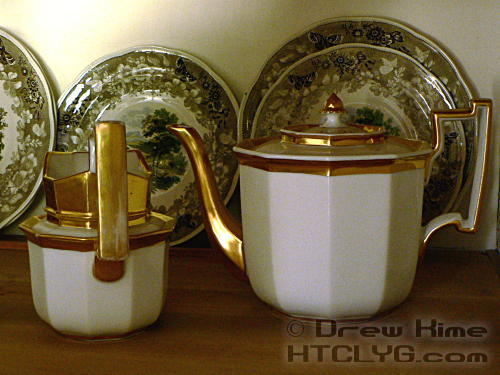 She really wants this amazing piece.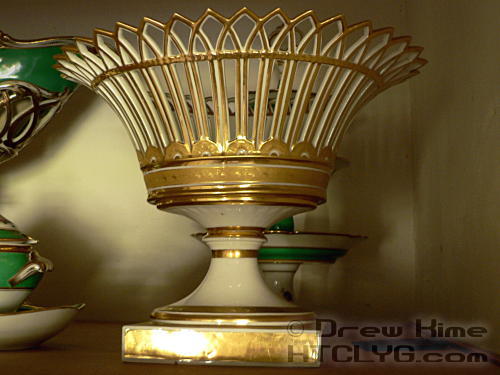 My personal favorite was this stove. Set nice and low so you can lift heavy soup pots onto it easily.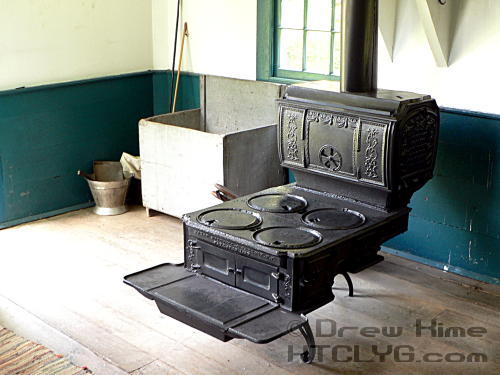 The height also made it easier for the seven- and eight-year-old girls to reach, since that's when they'd start helping in the kitchen. That surprised my nine-year-old just a little bit.
I also really liked how this kitchen had the pass-through from the china closet to the kitchen.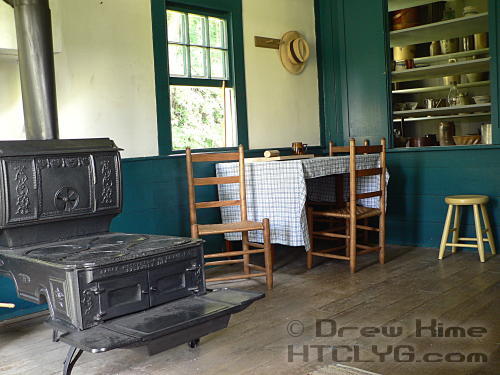 And the window in the back, because of course they didn't have electricity. They had a much shorter list of "necessities" than we do.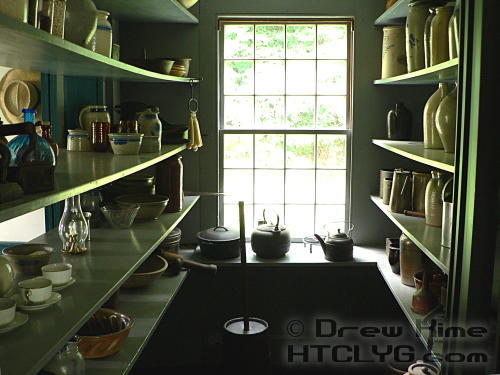 So all things considered, what do the girls think about living a simpler way of life?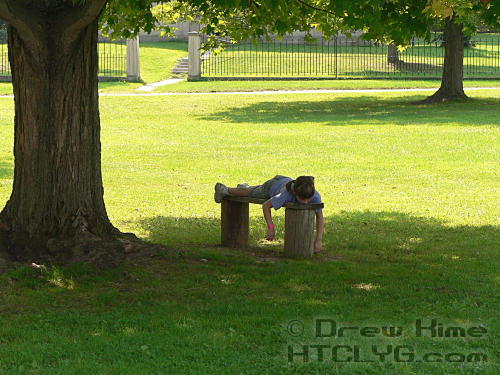 Yeah, that's how I felt, too.