This one's not going to win any awards from food critics. But if you've got any kids, or a significant other who's a kid at heart, you can't miss with these for Valentine's Day.

Ingredients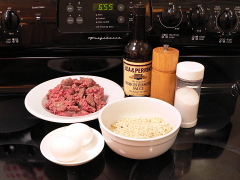 1 pound ground beef
2 large eggs
¼ cup Worcestershire sauce
1 cup bread crumbs (yes, they've been in my freezer since the last time I had that bread)
1 teaspoon kosher salt
½ teaspoon fresh ground black pepper
optional — mashed potatoes
Directions
It's a lot easier to mix everything else except the meat first. I don't know why it took me so long to realize this, but there you go.
So start by combining the eggs, Worcestershire sauce, salt and pepper.
Mix well.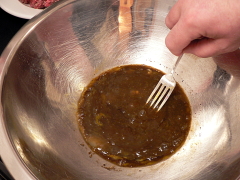 Then add the bread crumbs and mix again.
Finally, add the meat and knead it all together with your hands. (Make sure you take your rings off. Cleaning ground beef fat out of gem mounts is a nightmare.)
Press the meat into heart-shaped tins.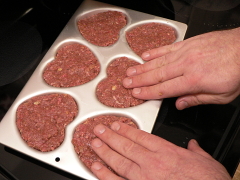 Yes, we bought these special just for this meal. Of course we're going to use it again.
Place the tin on a baking sheet so it's easier to handle when it's hot.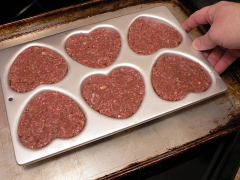 Bake at 350° for about 20 minutes, until the internal temperature is at least 145°. (Yes, check it with your meat thermometer.)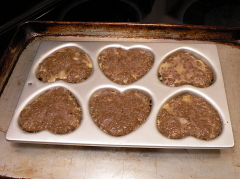 Pop them out and place them upside-down on a baking sheet.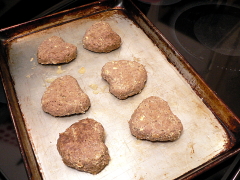 Make your mashed potatoes a little thinner than you normally would. Add extra cream, milk or butter and really whip them until they're completely smooth. Load them into a piping bag or desert decorator with a star tip, and frost the tops of the loaves like cupcakes.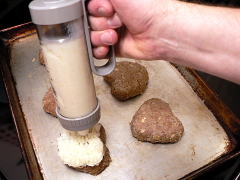 Put the pan up close the the broiler for a few minutes, until the edges of the potatoes turn a little brown.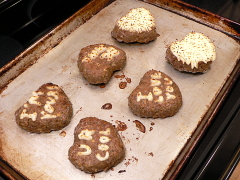 If you want to be at least somewhat adult about this, just use the star tip and make it look like a shepherds pie.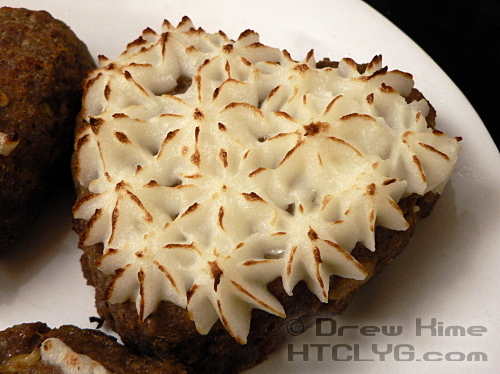 Or go ahead with the thin tip and make them look like those little candy hearts you got in fourth grade.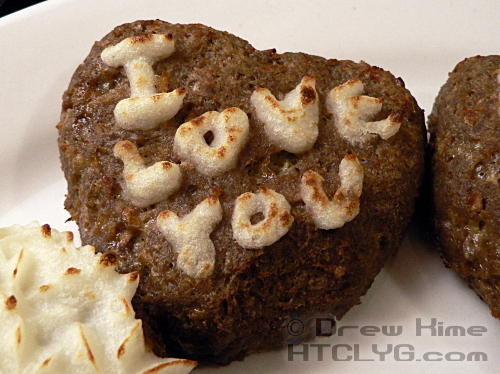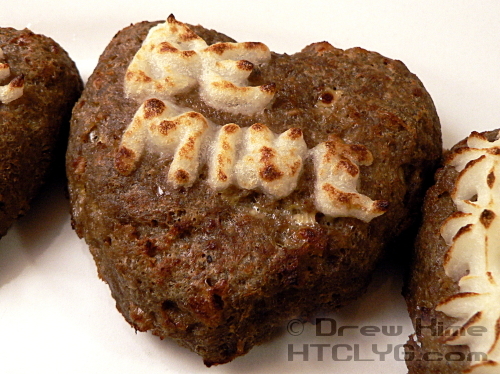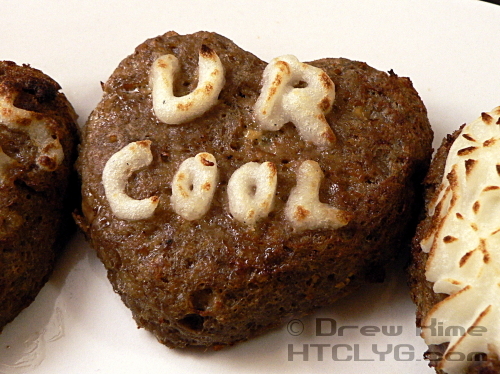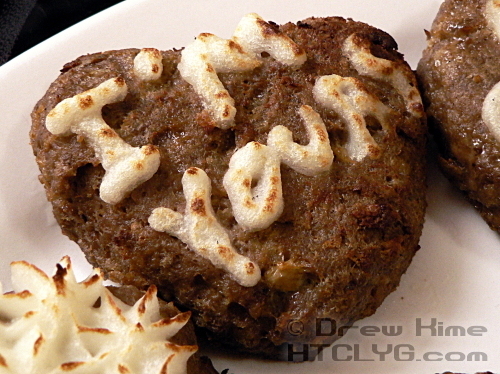 And that's it.