No recipes here. Just the last few pictures that I couldn't justify putting in either of the cranberry sauce posts, the kids' Charlie Brown Thansgiving feast, or the sorghum pecan pie or sweet pie crust recipes.
(Do you like those place cards above? The girls have been doing those every time we eat at the dining room table for at least two years.)



Nancy did the turkey, and Lou and I were not encouraged to provide input on the process.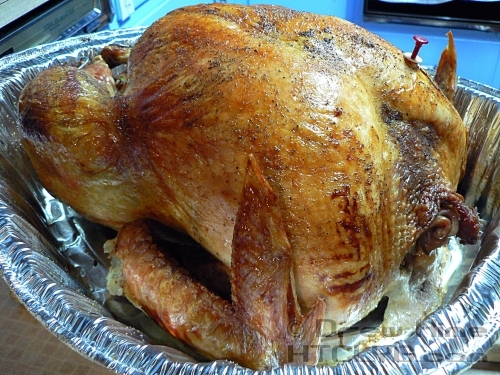 Lou did the carving. In keeping with his tradition of the past several years, that meant one half of the bird absolutely stripped. The other half was wrapped and saved for a second round on Saturday.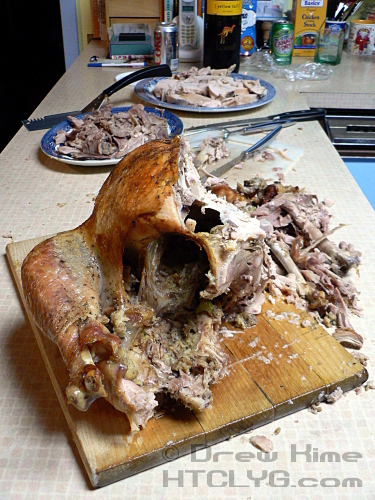 Jenn and I finally put our foot down (feet down?) and didn't get a pumpkin pie. No one ever ate it. So I did the sorghum pecan pie, and we got some lady locks and nut horn rolls from a neighbor.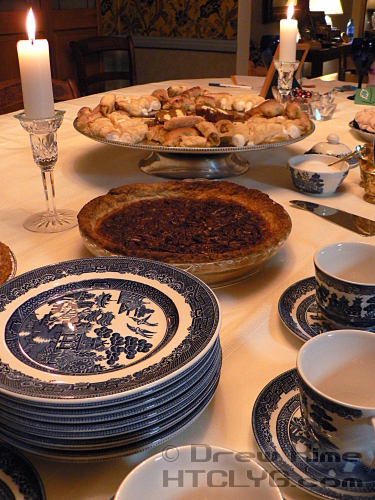 I offered to make the frozen chocolate truffle pie or the tarte tatin, but we decided to make this Thanksgiving about eating, not about cooking.
Maybe next year I'll plan ahead better, prep the fillings and make the crusts on Wednesday.
So does this make me officially the last food blogger to put up his Thansgiving pictures? Is there a prize for that?