Okay, so I've been a little slow getting these posted. Better late than never, right?

Here's what the little goobers saw as they approached the front door.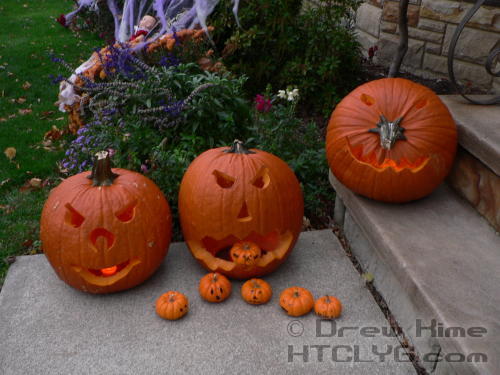 The first one was a little creepy, though he seemed to be really happy with his creepiness.
The second one was a bit hungry. I'm thinking maybe a Pacman theme for next year.
The last one was in desperate need of rhinoplasty.
Here they are with the candles going.
As much as I'd like to take credit for that rough carving in the first picture up top, I found it that way the next morning. Apparently the squirrels got hungry.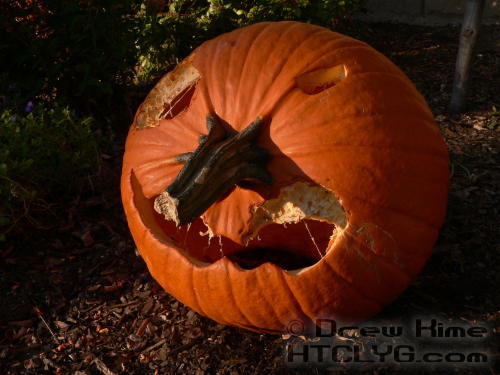 Next year I'll try to get these up when people are still thinking about Halloween. (But don't hold me to that.)