I'm lucky enough to live near the West Side Market. As good as it is though, the produce mostly isn't locally grown. So I've been looking forward to the local farmers market, which sets up Friday night in the local community center parking lot.
I thought it was starting several weeks ago, but this past Friday was the first time I finally made it when they were there. And of course I forgot to go to the bank first. Good thing I didn't, or I would have bought a lot more than we could possibly eat in a week.

The two large cucumbers, two white onions and a half-peck of pickling cucumbers were $5 from one farmer. The tomatoes and red onion for $2 and change from a second farmer. And the purple beans for $1.40 from a third.
I planned on making a salad. But it was close to 90° out, and the tomatoes were still warm from the vine. Just picked that afternoon.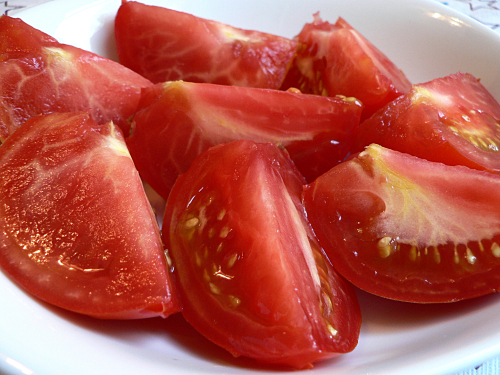 So I cut them up, ground some sea salt on them and shared with my wife.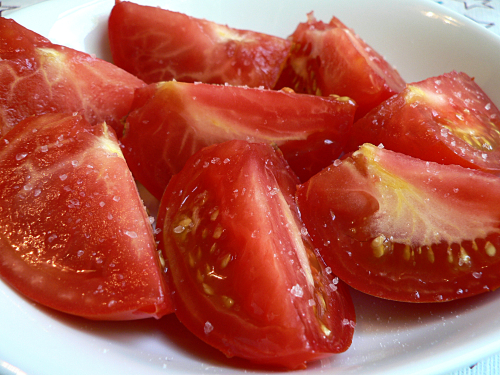 You'll see the rest coming up in the next couple of days. If you want to see what the purple beans look like cut — really unexpected, by the way — sign up using the form to the right to get it in your inbox.