This is a basic pastry topping, good on: muffins, coffee cake, scones, cake (if you don't want frosting), cobbler, etc.

Ingredients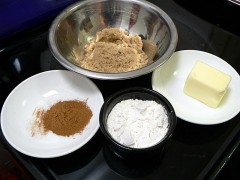 ¼ cup brown sugar
3 tablespoons flour
1 teaspoon cinnamon
3 tablespoons butter (melted)
Directions
Mix everything together.
Sprinkle on top of your pastry before baking.
And that's it.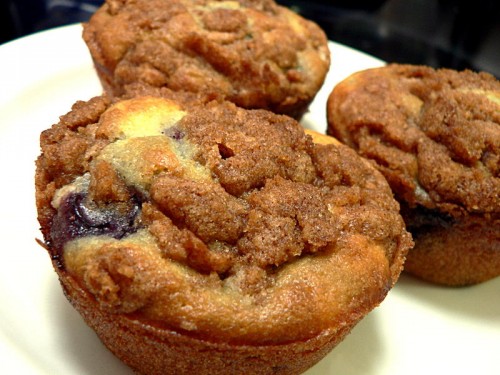 What, you were expecting more? Sorry.
PS: Diane mentioned down below that she prefers to grind her own cinnamon. If you want to try that, be sure you get real cinnamon. You might be surprised to know there's a good chance you've never tasted real cinnamon. Take a look at the pictures and description of the difference here.
PPS: Those muffins you see above are the blueberry muffins right here.