No, that isn't the wrong picture to go with that headline. That's balsamic vinegar on ice cream. Oh sure, it's got berries and sugar in it, too, but yeah … vinegar.
There are some really expensive balsamic vinegars — I'm talking about $200 for less than 3½ ounces. They're thick and sweet, and are supposed to be great on fresh fruit. (No, I haven't tried any $60/ounce vinegar.)
If you want to try something similar, you can start with a decent balsamic — like the Holland House Balsamic Vinegar that Mizkan sent me — and reduce it with some sugar until it's thick and syrupy. Here's how.

Ingredients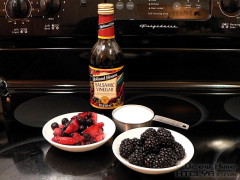 1 cup balsamic vinegar
½ cup sugar
2 cups mixed berries
Directions
Let the girls put the berries in a small pot. (That's Winnie doing the frozen mixed berries, and Ana with the fresh blackberries). And let your wife add the vinegar, and do the sugar yourself.
Or, you know, just add everything yourself. Don't turn it into a family fun-time activity. See if I care.
Give it a good stir and bring to a boil.
Keep it above a simmer, but not quite a full boil, stirring occasionally. You can leave it at a full boil, but you'll have to keep stirring constantly to keep it from burning.
Reduce until it's thick enough to stick to the back of a spoon.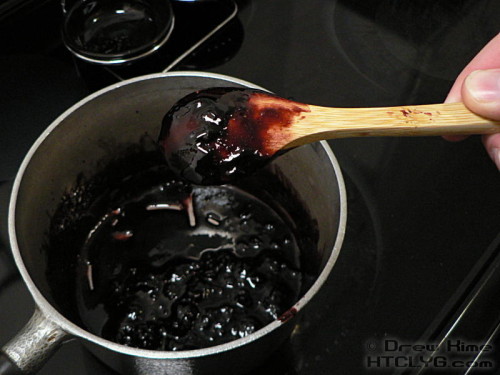 Pour over vanilla ice cream.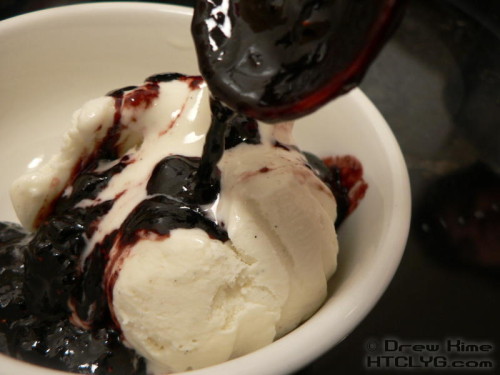 And that's it.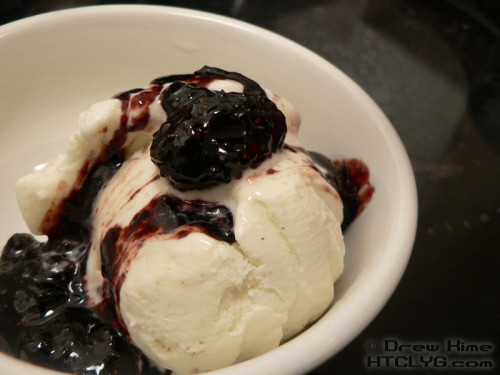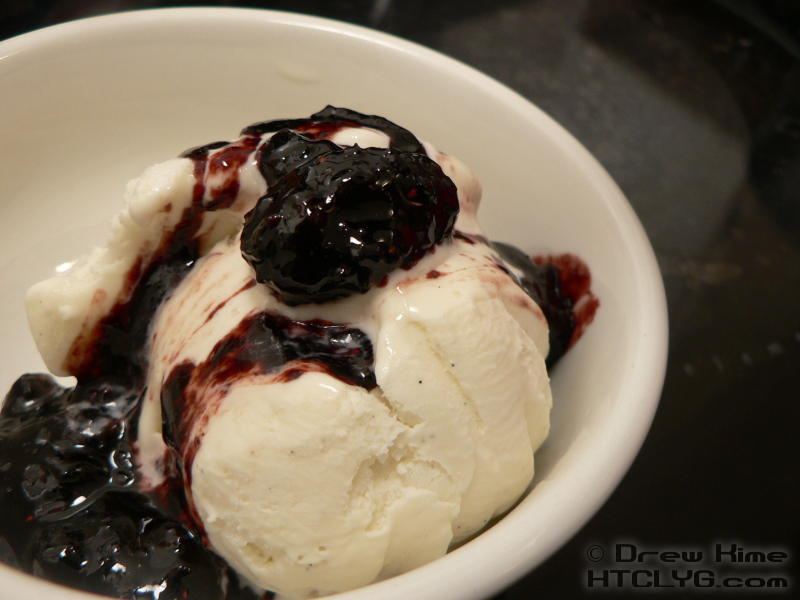 Oh … by the way … you might not want to tell your kids there's vinegar in it before they've tried it. And you might want to keep them out of the kitchen while it's cooking. Hot vinegar has a really pungent aroma.
[Standard disclaimer applies. Mizkan has provided me with compensation and product for this post.]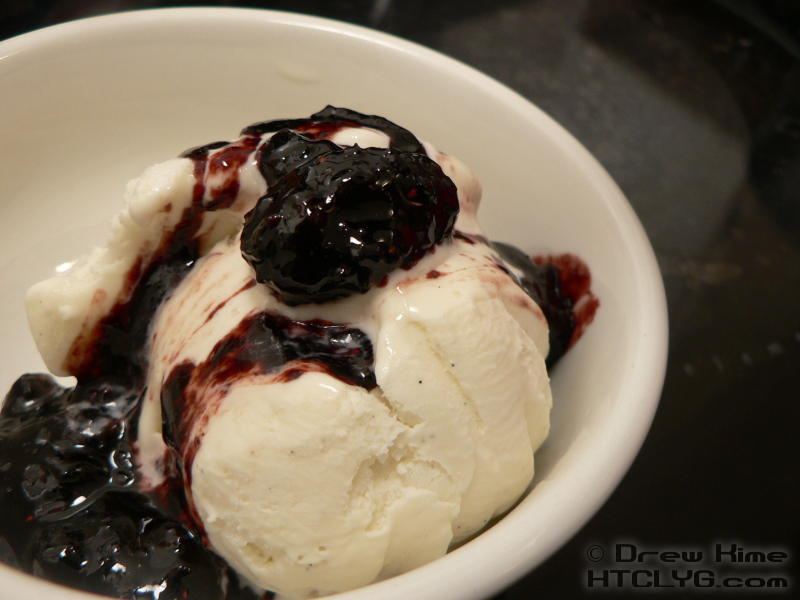 Ingredients
1 cup balsamic vinegar
½ cup sugar
2 cups mixed berries
Instructions
Combine all ingredients in a small sauce pan and bring to a boil. Turn down slightly and cook, stirring occasionally, until reduced and thickened ... enough so that it coats the back of a spoon.
Serve over vanilla ice cream or angel food cake. Leftovers can be refrigerated for several weeks. Warm up in the microwave before using.
Recipes copyright Drew Kime