I don't know what it is about Irish food, but the leftovers make the best breakfast. With the soda bread it's French toast, with the corned beef dinner it's corned beef hash. This is so much better than the stuff that comes out of a can, it's almost worth doing the whole dinner just to have the leftovers.

Ingredients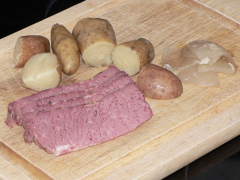 several slices of leftover corned beef
equal amount — or slightly more — leftover boiled potatoes
small amount of leftover onion
lots of fresh ground black pepper
(If you're thinking this doesn't look like a very precise recipe, you're right.)
Directions
Dice the corned beef into small cubes.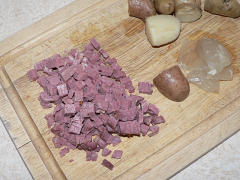 Then dice the onions.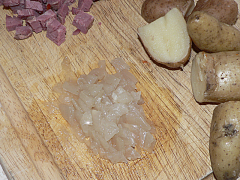 Then — wait, don't get ahead of me — yup, dice the potatoes.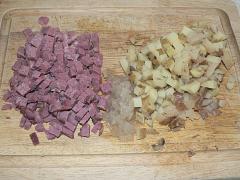 Now that everything's diced, melt a couple of tablespoons of bacon fat over high heat in a non-stick or cast iron pan.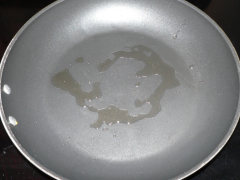 Put all the ingredients in the pan and add a generous helping of black pepper.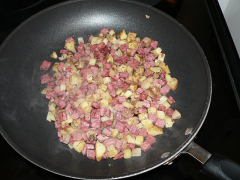 Toss occasionally until everything is warmed through.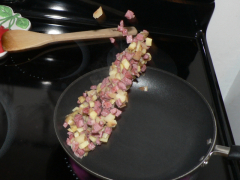 Yeah, okay … that was just showing off. You can stir it with a plastic or wooden spoon. Two or three minutes and you're done.