Remember Groucho? The cat who will sleep in anything?

He loved the week after Christmas. There were so many boxes to sleep in. There were the board games …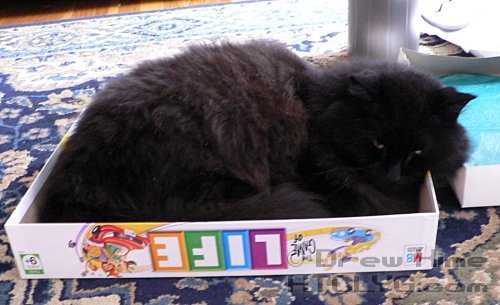 … the clothes …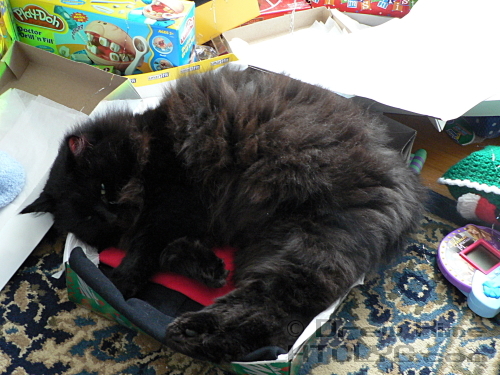 … and if we put all the lids back on? Well then he'd just jump into my warm spot on the couch if I got up for a drink.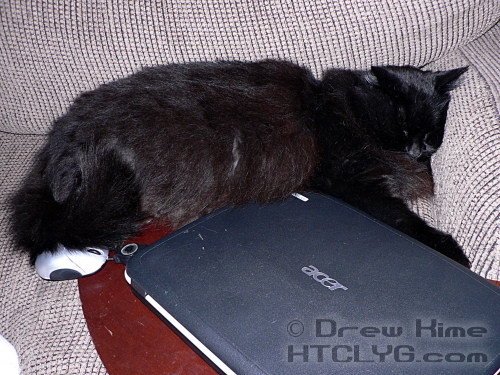 Really no point here.