This might seem a little pointless if you're not near Cleveland, but I promise it's not.

Just outside downtown Cleveland is Dean Supply. It's open to the public, but their target market is the restaurant trade. Which means not just wholesale prices for kitchen supplies, but access to stuff you won't find at the local Williams Sonoma.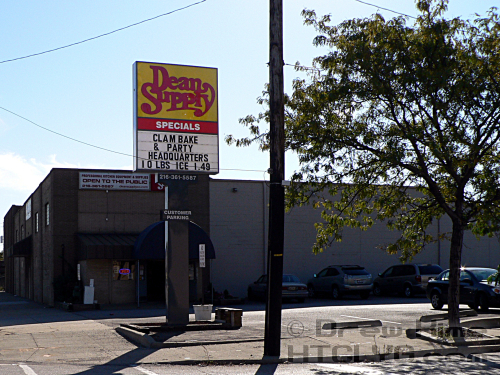 As soon as you come in the front door, you realize this is not a "consumer" store. It's a step up from a warehouse, but you won't find cute little scenes set up so you can see how these plates look with those glasses. Just rack after rack of variety. You need to bring your own sense of style, because they don't do it for you.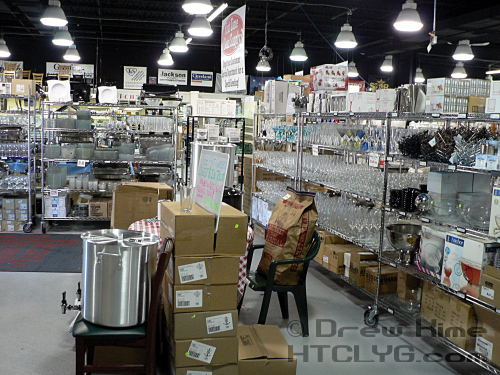 There's a huge selection of dishes available to order by the case.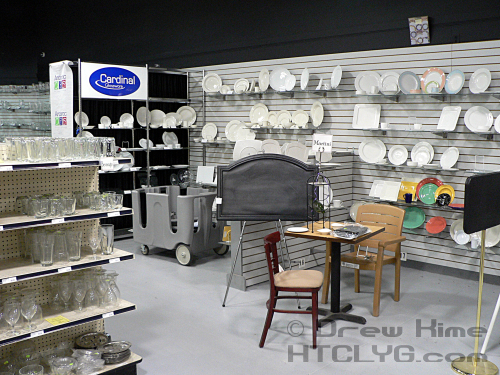 Or pick from the nearly-as-large selection of individual plates in stock.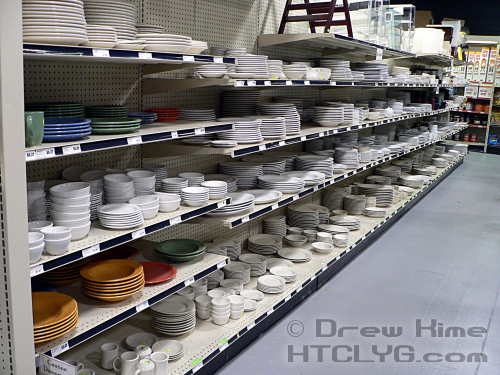 It's the same with the glasses and stemware. Buy singles or cases. No four-piece sets to be seen. Like I said, the homeowners' market is not their target.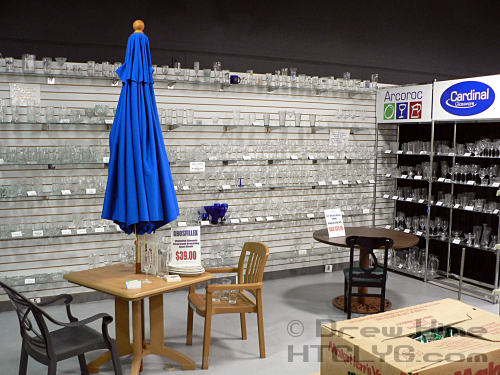 This carries through to the food they stock. Big cans, boxes and bottles of things you didn't know came in that size. (That's Lou and the girls checking it out, by the way.)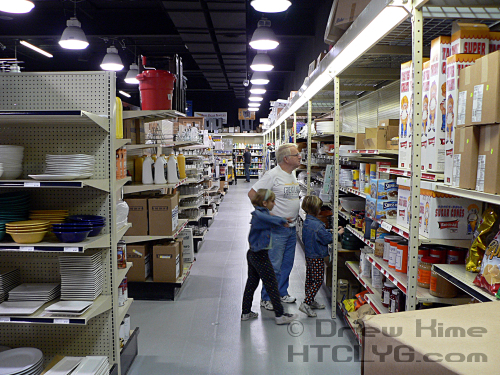 The girls couldn't believe there was a whisk taller than Ana.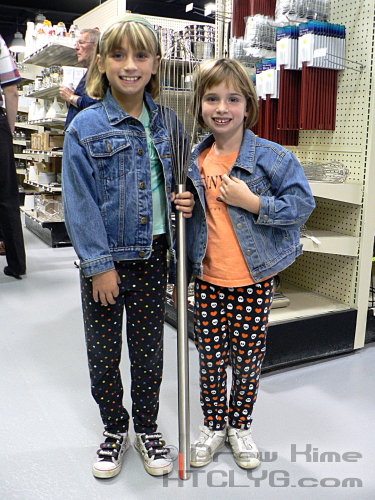 So what did I go there for? The pastry cutter I've been looking for since I made pie crust.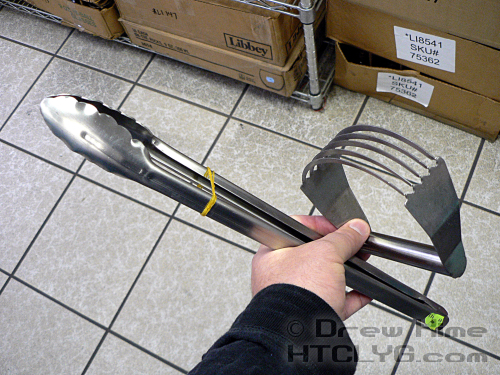 Oh, and I found some heavy-duty tongs for next year's grill season. Every time I go I find something completely unexpected that I realize I really need.
What does this all have to do with you if you're not near Cleveland? Just this: Most of what they sell into the consumer market you'd never find in a professional kitchen. And restaurants won't pay twice as much to have a celebrity chef's name imprinted on the bottom. Which means you should check your local yellow pages for "restaurant supply". If it doesn't say "Open to the public" in the ad, give them a call and ask.
But leave the credit cards at home. If you're like me, you'll be like a kid in a candy store.