Kelley's Island used to have a winery. Now it's Kelley's Island Wine Co. — and Family Fun Place, apparently. That's because the only grape vines left on the island are the ones on the fence in the parking lot.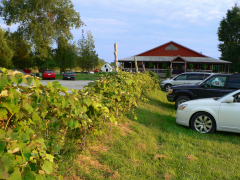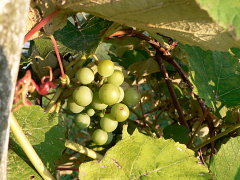 Next to the main building are the horseshoe pits, the picnic tables and the pavilion. The white building behind the pavilion is the original winery. There is a volleyball court and a small playground off to the right of the pavilion.
Up at the main building there are tables out on the front and side patios. If you click on the picture on the right you'll see the outside bar and the big-screen TV at the back of the patio. I assume it's for special events, they've never used it while I was there.
Inside is a nice little bar and a separate dining room.
Really simple but nice.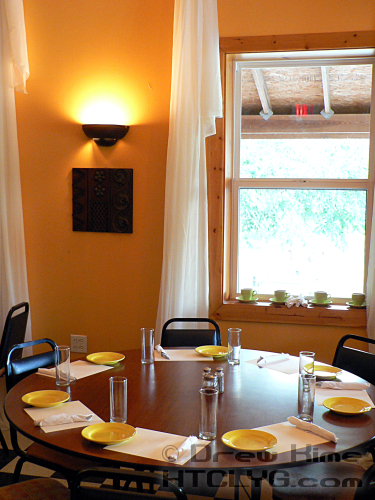 The chef writes up a new menu each Thursday when the shipment from the mainland arrives. The day we were there the specials were French dip panini, seared sea scallops, truffle mac n' cheese (topped with grilled chicken) and penne pasta marinara.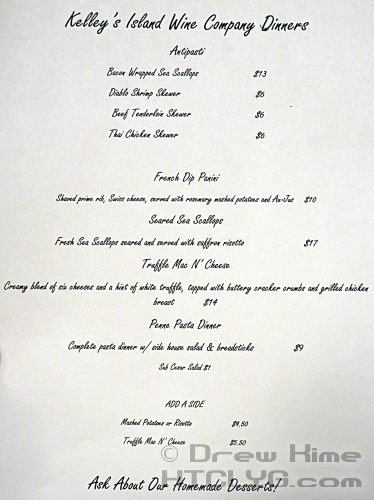 While we waited for our food, I went out front to check out a couple of deer across the street.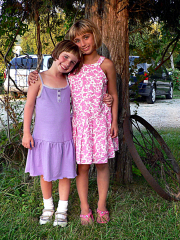 No, not "dear" … I said "deer".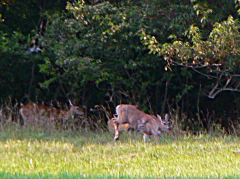 Yeah, that's them. They're a little easier to see when they're moving.
The girls wanted plain cheese pizza.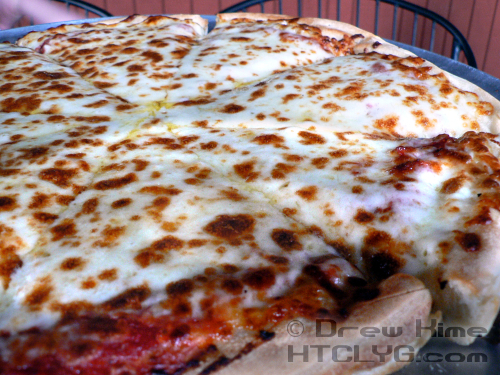 Good pizza can be such an emotional experience, don't you think?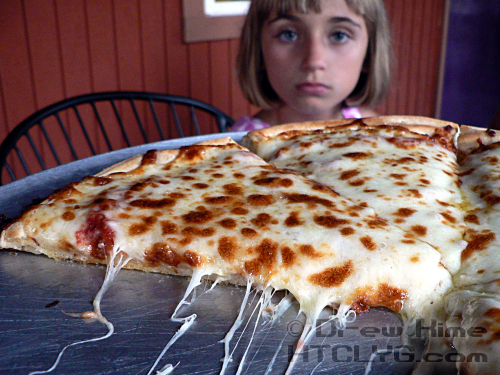 The four adults all got the shaved prime rib panini with rosemary, garlic and cheese mashed potatoes.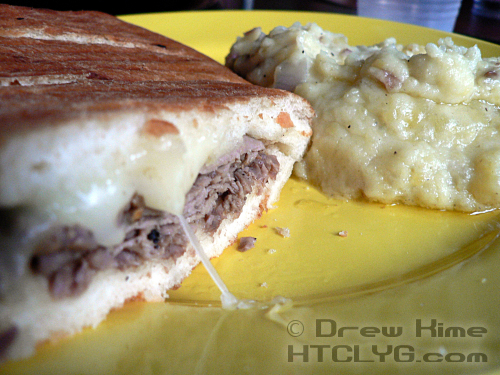 With au jus. (And by the way, "au jus" is French for "with the juice" so every menu that says "with au jus" is wrong. It's like saying "ATM machine" or "PIN number". Okay, sorry, pet peeve.)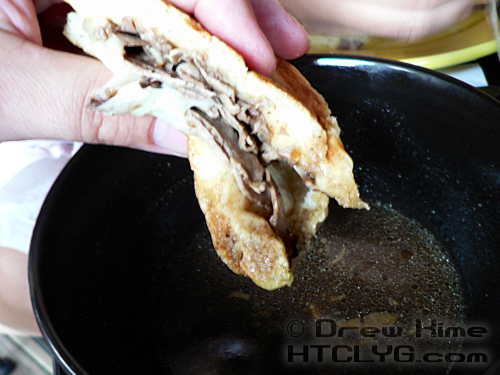 And it was as good as you would expect shaved prime rib to be. Excellent.
After dinner the girls checked out the old winery building. Man, I love the courtyard. The stone probably came from one of the quarries on the island.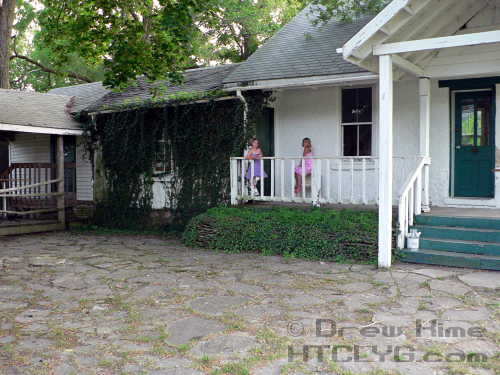 Hmm, that's actually a pretty interesting backdrop for a photo.
"Okay girls, now don't smile for just one second."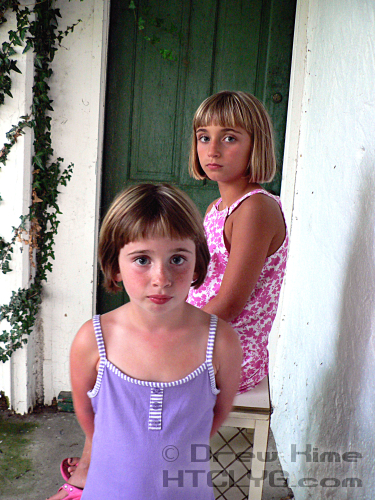 Well, that didn't last long.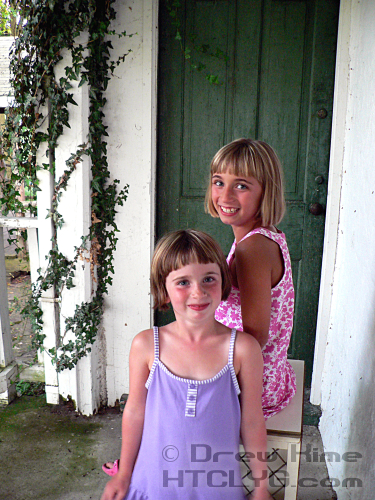 ---
That's the last vacation stuff I'm going to bore you with. Next up is an attempt at a different way to roast garlic. "Different from what?" you ask. Well, from the normal way to roast garlic. "And what's that?"
Hmm. Guess I'm going to have to do some roasted garlic the "normal" way. Give me a few days, I'm not allowed to make the house reek of garlic twice in the same week.