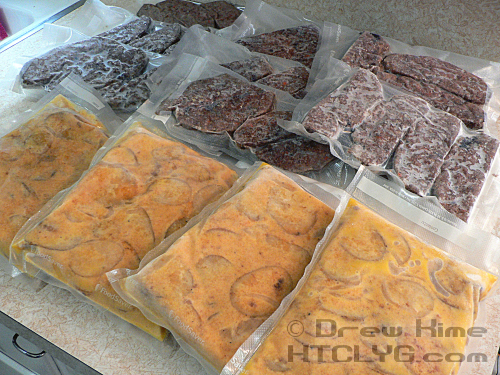 If you're wondering how many entrées and sides I actually produced in that one day, there it is above. Eight entrées and four sides. Though I could easily have divided the sides into six packages. (We had leftovers from the first one I re-heated.)
And it didn't take much longer than making a single meal from scratch. I'm definitely calling this experiment a success. So let's see … rice with broccoli and cheese … mashed potatoes … ooh, roasted asparagus will work well … fettuccine Alfredo … Yeah, I've got lots of ideas to play with now.
Want more like this? For more recipes like this, that you can hold right in your hands, and write on, take notes, tear pages out if you want (Gosh, you're tough on books, aren't you?) you might be interested in How To Cook Like Your Grandmother, 2nd edition, Illustrated. Or to learn your way around the kitchen, check out Starting From Scratch: The Owner's Manual for Your Kitchen.