You probably shouldn't drink. Lots of religions prohibit it … It's bad for your liver … It makes you stupid … But hey, if you're going to do it anyway, might as well drink something tasty.
Today is my take on the pomegranatini. I don't like martinis, or gin, and don't have any martini glasses. So this really isn't very much like a martini at all. It's a highball.
(Full disclosure: POM Wonderful sent me a couple of bottles of juice to try. They hoped I would publish a review, of which today is part 2, but they have no editorial control over what I write.)

Ingredients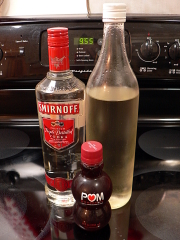 equal parts
crushed ice
Directions
Fill a highball class with crushed ice. If you don't have a crushed ice dispenser on your fridge, put some ice in a heavy zip-top bag and whack it with a pan or a meat mallet. (Did I just give directions for making crushed ice? Wow, it seems I just can't stop myself.)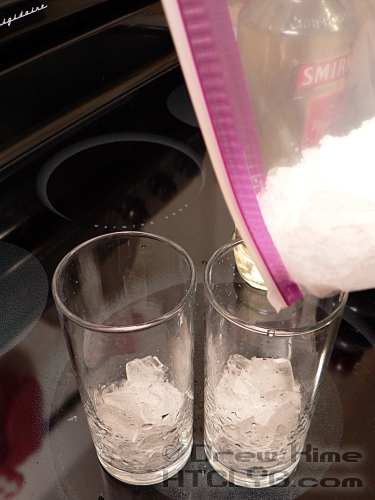 Add a shot each of pomegranate, simple syrup and vodka.
Give it a good stir and enjoy.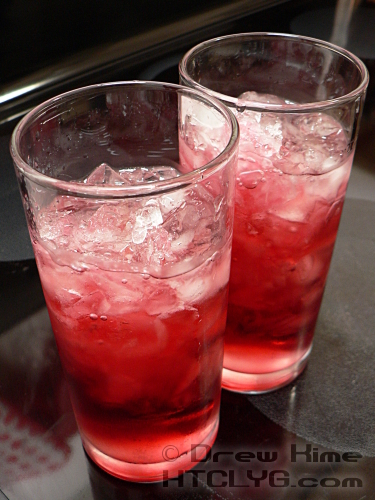 And that's it. Happy Friday.