What you're looking at here is not just the best chicken I've ever made. It's the best chicken I've ever tasted. Hands down, no comparison, this was the best.
My wife will tell you the same thing. Hey honey, come tell these people about the chicken… "Yes dear, it was fabulous." No, not like that, they'll think you're just playing along. "Okay, yes, it was the best chicken I've ever had, too. Now can we please stop talking about it?"
Ahem, okay, I seem to have gotten carried away. But you should have tasted it, you'd understand. It was sooooooo tender and sooooooo juicy and the flavor was crisp and light, salty with a bit of bite, yet still completely chicken-ey … aaaand I'm getting carried away again.

Ingredients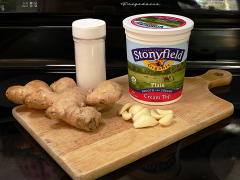 two whole chickens, cut into pieces (no, it's not in the photo)
2½ cups plain, whole milk yogurt
8 cloves (~1 whole head) garlic
2-inch section fresh ginger root
kosher salt
fresh ground black pepper
(This is a variation of a recipe found at Beyond Salmon. She's got a great dry rub there, too, but I wanted to compare just the marinade to unmarinated chicken.)
Directions
I've heard of yogurt marinades for years, but never tried one until now. But the folks at Stonyfield Farms asked if I'd like to try some of their yogurt. Well sure I would, I'm always up for new things.
What they actually wanted me to try was their no-fat Greek style yogurt. But I'm not a no-fat kind of guy. Not a problem, they said, they also have a line of whole milk yogurt, too. Now we're talking.
They sent me the big tub you see, and a couple of little ones with fruit, which my wife tried. (I love yogurt in recipes, not on its own.) She's a convert. Said it was the best yogurt she's ever had. I don't know if it was because it's whole milk, or if it's the way they process it. But she asked if I really had to use all the plain yogurt for a marinade … she wanted to keep it for snacking.
(Full disclosure. I didn't pay for what they sent me, but that's not an affiliate link up there. I don't make anything by saying we liked their stuff.)
So what about the chicken?
Yeah, okay.
So break off a good-sized hunk of the ginger, about two inches long should do it. Using a knife or vegetable peeler, peel it. Chop into small pieces, so they'll fit in your food processor nicely. (If you have a big one, you can get by without any chopping.)
Peel the garlic, and cut off the root ends.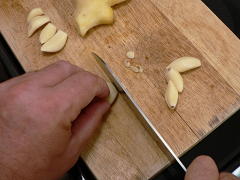 Toss the garlic and ginger into the food processor and run it until it's chopped really fine.
Add the salt and just enough yogurt to moisten everything. Process again until it's fairly smooth.
Pour the mixture into a dish that's big enough to hold all the chicken with room to spare. Add the rest of the yogurt and stir to combine.
Add all the chicken, making sure to coat both sides before laying it down. You'll need to move everything around some to make sure it's all well coated.
(You can do this in zip-top bags, but I had something else in mind for later.)
Let the chicken marinade for 8 hours, or overnight. I actually only got 7 hours, but it came out great anyway. Wipe the marinade off each piece. You don't need to completely rinse it, you just don't want it drippy. Coat each side with salt and fresh ground black pepper.
I used a grill topper, because I tend to lose chicken skin as it sticks to the grill. Make sure whatever you're using is pre-heated and well lubed (I'm using bacon fat in the picture) before adding the chicken.
Let the skin get a little crispy before turning it over.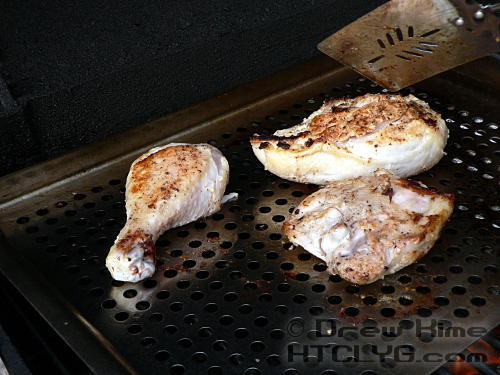 Same for the other side.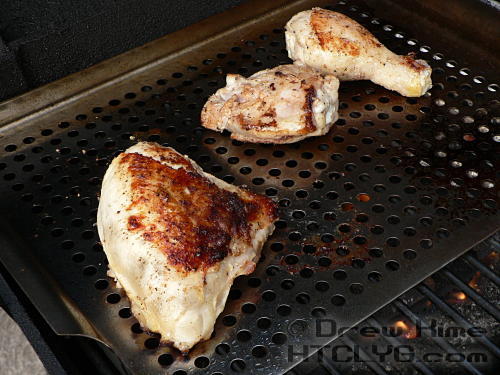 Then move the chicken to one end of the grill and turn off the burner on that side. You want to finish cooking with indirect heat. If you keep the chicken over a burner, any fat that melts out will flare up, making it really hard to control the cooking.
If you have a cat, he'll try to be really aloof, pretending he doesn't smell it cooking.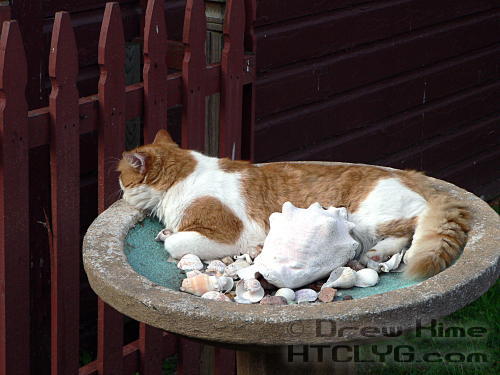 Until he see's you getting ready to bring it inside, then suddenly he's awake after all.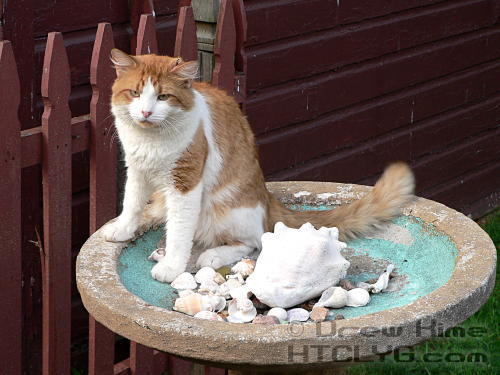 It took about 6-8 minutes of indirect heat to cook all the way through. Check the thickest piece you have. You don't want to see any pink meat or red juices up against the bone.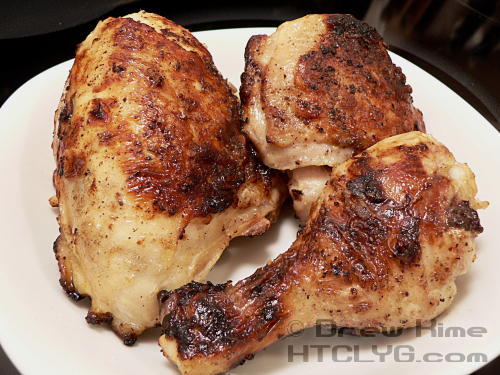 And that's it.
I don't know the science behind this marinade, so I'm not sure why it works so well. All I can tell you is the flavor was amazing, but the tenderness and juiciness was out of this world. Anyone know why this works so well? And will it do the same thing for fish? Lamb? Steak?