The great thing about having holiday traditions is that people expect to have the same thing they ate last year. So no experiments, no stress … and no taking pictures of the whole process for me. Everything I made for Christmas was something I did on the blog during the year.
And please check out the request at the end.

Christmas dinner
First was the crusty Italian bread. Instead of one big loaf or the six small sandwich rolls, I did two loaves.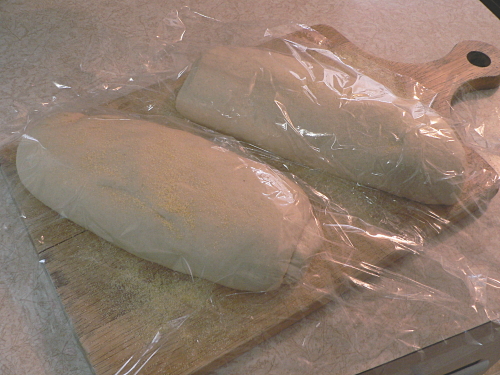 Which I think are a better size anyway.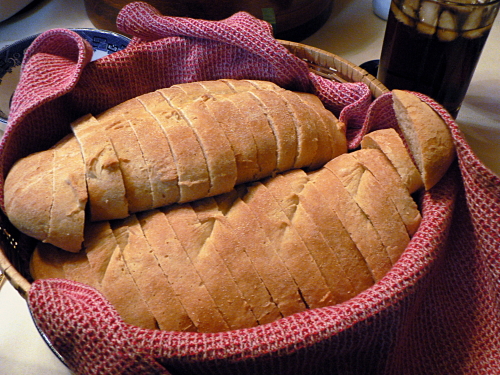 Next up was Lou's fettucine alfredo made with fresh pasta.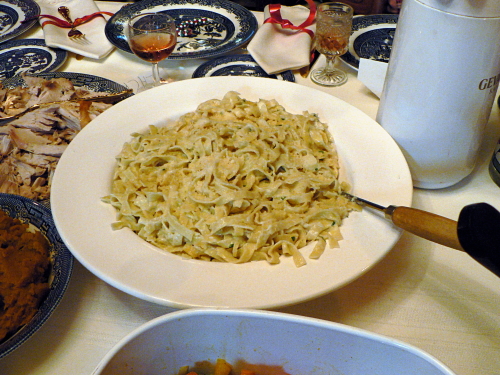 And to finish up, the frozen chocolate truffle pie with fresh whipped cream.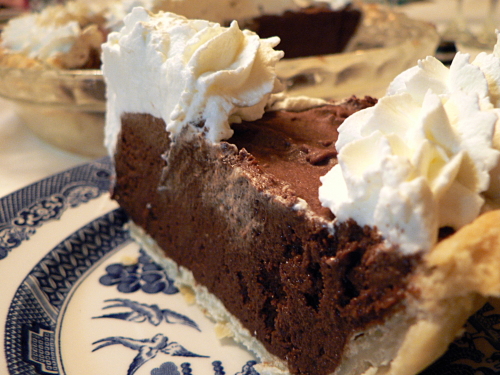 Okay, I was wrong up top. There actually were two changes this year. First, I added a little peppermint to the whipped cream at my daughter's request. And it was awesome. And second, I had a dessert topping gun this time. So the top looked more presentable.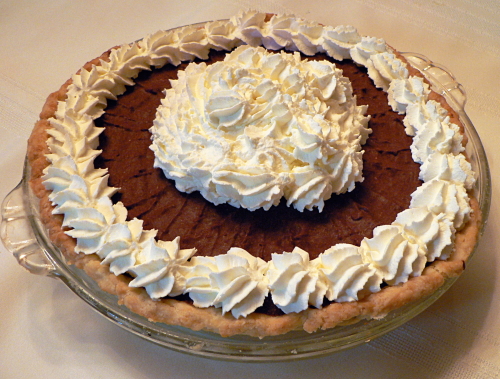 And that's it.
---
Now the request
There's a morning show in Cleveland, That's Life with Robin Swoboda. Robin has a cooking segment each day, and the show is looking for "Mom or Dad chefs" to cook on the air. I've sent the show an email, but haven't heard back yet.
If you'd like to see me on the show — especially if you are in the northeast Ohio area — let them know by sending them an email at thatslife@fox8cleveland.com with "Get Drew Kime on the show" in the subject line.
If they get two or three emails with the same subject line they'll probably notice that. Let's see if I can get my first TV appearance.