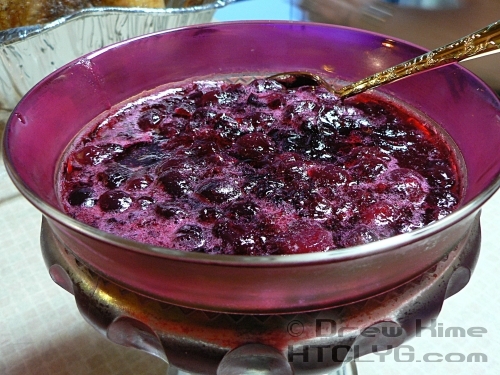 This is another one of those recipes that's so easy you wonder why we buy this pre-made. Two ingredients and 15 minutes work, and it's better than anything in a can. Courtesy of my mother-in-law, Nancy.

Ingredients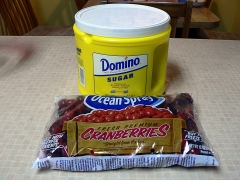 1 package (12 ounces) fresh or frozen whole cranberries
1 cup sugar
1 cup water
Directions
Dump all the berries into a colander.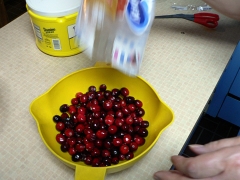 Go through and pick out any that are split, discolored or badly shriveled up.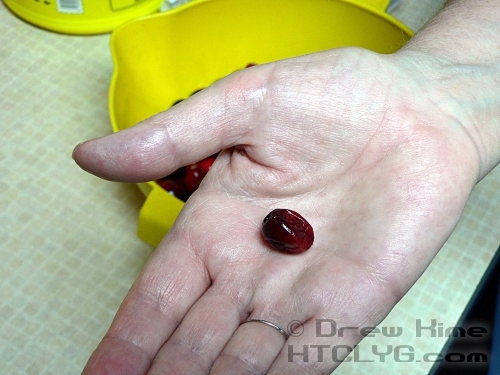 Rinse the berries under cold water. Get right in there with your hand and really stir them around under the running water.
Set the berries aside and put the sugar and water in a pan and stir.
Put the sugar water over high heat until the sugar is dissolved and the water starts to boil. Then add the berries and stir.
Bring the water back to a boil, and leave the heat up high until the berries start to pop. You'll hear them if it's not too noisy in the kitchen. It's not as loud as popcorn, but sort of sounds the same.
Once the berries start popping, stir and reduce the heat to a simmer. (That's still bubbling, but just barely.) Simmer for 10 minutes, stirring occasionally.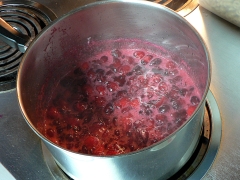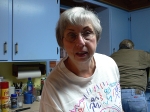 Important safety tip from Nancy: If you are using a fine china or glass serving dish — she got this as a wedding gift 47 years ago — put a metal spoon in the bowl before adding the hot food. This will help dissipate the heat, and keep the glass from cracking from the stress of the temperature difference.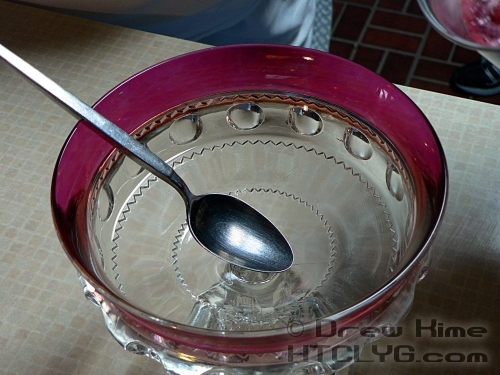 Pour the cooked cranberries into the bowl and even out the top.
Let the berries cool to room temperature before removing the spoon, then refrigerate for several hours so it will gel up.
And that's it.
---
Tomorrow I'll have the smooth version, like the jellied kind in the can. (The way cranberry sauce is
supposed
to be. Please don't tell Nancy I said that.)
Want more like this? For more recipes like this, that you can hold right in your hands, and write on, take notes, tear pages out if you want (Gosh, you're tough on books, aren't you?) you might be interested in How To Cook Like Your Grandmother, 2nd edition, Illustrated. Or to learn your way around the kitchen, check out Starting From Scratch: The Owner's Manual for Your Kitchen.